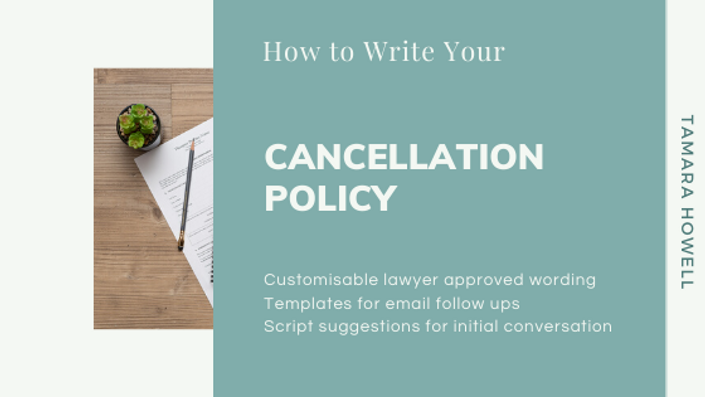 How to Write Your Cancellation Policy
Professional Self Care in Private Practice
When defining our private practice policies, it is important to consider our own needs, the needs of our clients and the needs of the therapeutic relationship. By considering these three perspectives, I believe that we can make the process of beginning therapy easier for potential clients and address our own professional self care needs.

This course is the result of a webinar training I delivered with Jane Travis of Grow Your Practice Practice, where we discovered that so many therapists working in private practice struggle to set and explain clear cancellation terms. Our difficulties with deciding when to be flexible, how to remind clients or how to follow up after a late cancellation lead to unnecessary rupture and unfortunately in many instances, losing clients. Having clarity about our policies and practising how to deliver them can alleviate some of this stress so we can concentrate on doing our best work in session.

Signing up to this FREE course takes you through hypothetical scenarios and examples from myself and other therapists to give you tips on what to include and what to avoid. We start with ethical guidelines, and finish by giving you the customisable wording of the Cancellation Policy section of the Therapy Agreement provided by Private Practice Paperwork. This wording has been reviewed, assessed and edited by lawyers and you are welcome to adapt it to suit your practice needs.
Bonus Content: script suggestions for your initial discussion with clients regarding cancellation and template suggestions for follow up emails.

Join the facebook group for feedback and collaboration on this topic with other participants:
https://www.facebook.com/groups/privatepracticepaperwork/
Your Instructor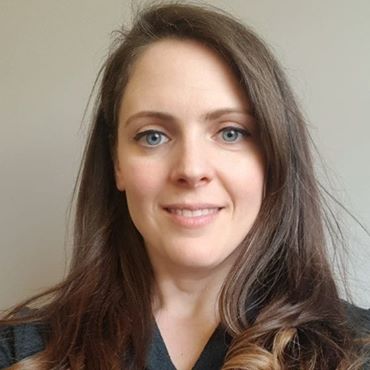 I am an integrative psychotherapist based at 127 Harley St, London with regular visits to Paris where I work from a lovely courtyard office in the 15th arrondissement. I have also been working online via secure video conferencing for the last 10 years and love having this variety and flexibility in my work.
I am passionate about Professional Self Care in private practice and support other therapists through courses, online communities and providing customisable paperwork templates.
I began the Private Practice Paperwork project in 2018 with the help of several researchers, assistants and colleagues in the therapy field after completely rewriting all of my own policies and documents. My previous career as a Lloyd's insurance broker taught me the importance of preparation, legal compliance and adhering to regulatory guidelines and I spent over a year compiling the first customisable package available for purchase, working directly with solicitors to ensure legal compliance.
My courses are clear, concise, consider ethical and legal guidelines and include my own experience. I provide examples wherever appropriate and invite participants to join online communities for feedback and collaboration.

Course Curriculum
Consider This
Available in days
days after you enroll
Define Your Terms
Available in days
days after you enroll
Tamara's Approach
Available in days
days after you enroll